Brands are important for business. But what is a brand? What does it mean to be branded? And how do you create one that will work for your company?
This article will answer these questions and more, giving you the tools to create an effective brand strategy that fits your company's needs. Here are the steps to creating a memorable brand:
1. Define your Brand
A brand is a symbol of what your business stands for. It's your company, distilled into a single statement. This distinct value proposition differentiates your business from its competitors and makes it memorable.
2. Develop your Character
Great brands have great personalities. If you want people to keep coming back for more, you need a brand character that evokes trust, loyalty, and reliability in them.
You can think of it as a persona or a mascot who represents the company. This character should be consistent across all aspects of the brand to give it a recognizable personality.
Here are things to remember when developing your brand's character:
Be Authentic
Your company's true identity needs to shine through your business endeavors. Brands are built on relationships with customers, so you have to put yourself out there and let people know who you really are. Showing authenticity helps build trust and lets you connect with customers on a more personal level.
Maintain Consistency
Keep your brand character at the forefront of all your marketing efforts, not just one campaign or ad. The last thing you want is for people to think they understand your brand's personality but then find out that it's different from what you presented.
If you're consistent with your character, you'll avoid confusion and prevent people from associating it with a different company.
Review & Revise
The only way to measure the success of your brand strategy is by tracking its results. You need to stay on top of things and keep an eye on what's happening.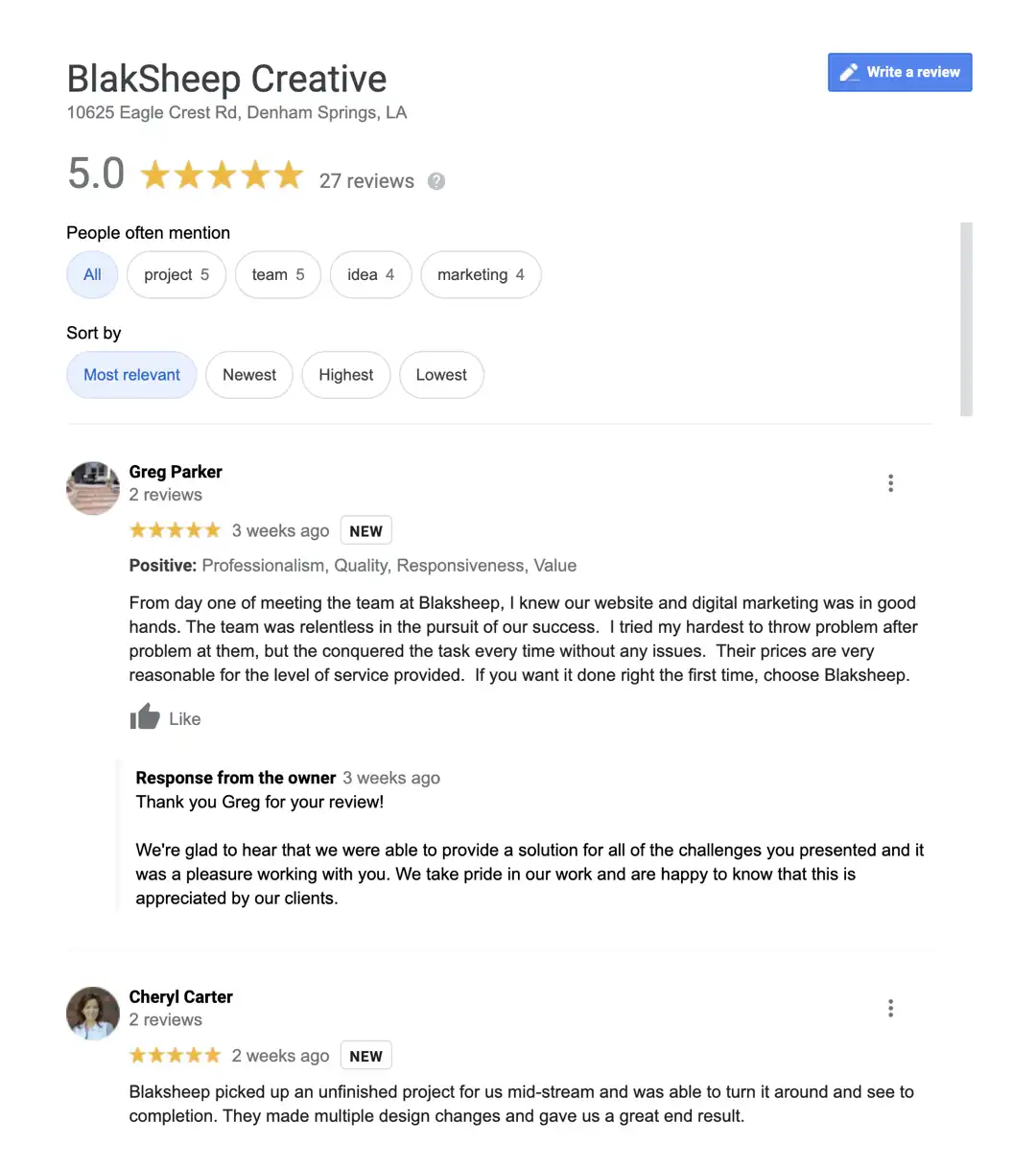 Look at your reviews, social media mentions, and customer service interactions to get a better idea of how your brand is performing for you.  If you see something isn't working, change your brand strategy accordingly.
There are no limits to how great a successful brand can become. However, if you don't correctly market it or commit to its upkeep, you might find yourself with no customers in the long run.
As this article shows, there are several ways you can build up your brand. From defining your values to using your character consistently, you'll give people a better idea of who you are and why they should shop at your store.
3. Build Your Brand (or companies brand)
Ok, so now that you've defined your brand and created an awesome character to help people remember it, how do you actually build the thing?
Well, here are some tips for creating a recognizable brand.
Establish Visual Distinctiveness
You can make your brand stand out by using visual cues like colors, shapes, and symbols. This will help customers recognize it when they see it.
Consider the image below, which features familiar brands and the colors that they use:
Do You Know Your Brand?
If you're not sure what makes your company unique or memorable, then nobody else will be either. It might sound like a daunting task, but you need to figure out how people should perceive your brand before anyone else does.
Do You Need Help With Your Branding?
We're BlakSheep Creative, and we've been helping businesses like yours find their voice since 2000. Our branding services are designed to help your business stand out from the crowd.
We know that every company has a different story to tell, and we want to be there with you every step of the way as it unfolds.
You can trust us because we understand what makes brands great – and how they grow over time.
And our process is simple too; it starts with an in-depth discovery session where we get to know your business inside and out before creating a custom strategy for success that will take into account everything about who you are, what you do, and why people should care about it.
Then we work together on creative concepts until everyone is happy with the results! It's all part of our commitment to making sure your brand stands apart from the competition by being authentic through design across print & digital platforms. Let's get started today!
Visit our branding page to learn more about how we can help you succeed.
Do More with Less
When you're starting out, don't complicate things by adding too many bells and whistles to your brand strategy. Your goal is to make sure people understand what your business is and what it stands for. When you've done that, then you can move on to bigger and better things.
Great brands are remembered for years to come and can even expand into different areas, such as food chains and fashion labels, but only if the initial foundation is strong.
These tips will help you build a memorable brand that stands out and makes your company successful for years to come.
Your Brand's Website
Here are some steps to follow when building your brand's website online:
Make sure it is easy to navigate and understand Use aesthetically pleasing design elements and images
Use a website layout that enables your audience to find what they want quickly and easily. Creating a simple and easy-to-understand design for your site will help customers navigate through it with ease, while beautiful images will attract their attention.
Communicate Trustworthiness
When people start searching for products or services online, the first thing they're going to look for is a company website.
Your site needs to communicate that you offer secure and reliable products and services, otherwise people will just go somewhere else.
Make it Mobile-Friendly
You wouldn't believe how many companies still don't have mobile-friendly websites. If your site isn't optimized for mobile devices, then people won't be able to find it.
This is a sure-fire way to lose potential customers who are searching on the go.
Optimize it for SEO
If you want to create a successful website, then it needs to be found by people outside your immediate circle of customers. You can do this by optimizing your site for search engines.
Search engine optimization is the process of making sure that Google and other popular search engines can find your site easily when someone searches for something related to your company or products.
Turn it into a Marketing Tool
Once you've developed an awesome website, make sure to use it as a marketing tool and not just as something for customers to use.
You can do this by blogging and posting content that will encourage people to interact with your brand and engage with your site.
Your Brand's Email Marketing
Email marketing is a great way to communicate with potential customers on a consistent basis. It allows you to keep your brand top of mind, even if they don't purchase something right away.
Here are some tips for creating an email marketing campaign that works:
Customize it for Each Audience
Having one email newsletter template won't cut it. You need to create different emails for each audience segment that you have, even if they are just slightly different.
For example, if you have three separate target audiences based on their age ranges, then you should have three separate email templates that correspond with those groups.
Focus on Building Relationships
When you write an email marketing message, it's not all about you.
People want to know what's going on in the lives of your employees and customers, as well as how it impacts them.
Sharing stories is a great way to communicate with people and show that you're human just like everyone else.
Provide Real Value
People don't want to receive emails full of sales pitches and hard-to-understand advertisements. They want valuable content that delivers real value, even if they don't buy your product right away.
Give them an idea of what they can expect from your company and how it will benefit their lives in a certain way.
Remember: emails should be short and sweet
It's tempting to send out long, elaborate emails about all the great things your company has to offer. It turns out that most people don't have time for that kind of stuff.
According to MailChimp data, you should keep your email messages short and sweet, with just a few sentences at the beginning, middle and end.
Email marketing is a great way to communicate with potential customers on a consistent basis. It allows you to keep your brand top of mind, even if they don't purchase something right away.
Here are some tips for creating an email marketing campaign that works:
Be Authentic
The most important aspect of email marketing is that you are authentic. You need to show your customers that you care about their well-being, which will make them feel cared for and more likely to purchase products/services from you in the future.
The first rule of successful email marketing is to be honest. When people get spam mail, they can tell it's spam because it's not personal. It doesn't offer anything valuable to the reader or it has weird attachments or suspicious links on it. Keep this in mind when you are writing your emails.
Don't try to put people on a sales pitch – if they don't want something right away, then let them know.
Create an Email List.
If you want to connect with your customers on a regular basis, then the first thing you'll need to do is build up your mailing list. You can create your own form or have people subscribe through social media platforms.
Once this is done, you'll be able to use it for marketing purposes and send out newsletters to customers.
Send Out your Opt-ins
Since you've already built a subscriber base, it's now time to put those people to good use by sending them emails from time to time with useful information about your products and services.
Be sure you have a distinct call-to-action in the email that asks them to confirm their sign-up.
Follow Up Regularly
If you want people to continue opening your emails, then you need to make sure they're engaging with the content that you send them. Doing this will keep you top of mind when they start looking for solutions that relate to what you offer.
Sign up for a content service like MailChimp, a transactional email platform that can help you manage your mailing list and ensure deliverability.
Building a brand takes time, but it's all for the better in the long run because when customers find a product or service they really love, they usually stick to it. That's where branding comes into play.
Just follow these simple steps for success!
Conclusion
As you can see, branding goes far beyond just slapping a logo on some promotional material. Creating an effective brand strategy takes time and hard work, but you'll find it worth the effort in the end.
Having an identifiable brand will help you stand out in the crowded marketplace and allow you to connect with customers on a deeper level.
To define your company's values, create its character, ensure that it's authentic, maintain consistency across all aspects of your brand, and review/revise as you go. That way you can create a strong foundation for your company to grow on.
We really hope this article was helpful. If you found some valuable information, please remember sharing is caring! You can also sign up for our monthly newsletter below for free updates. Thanks!