Digital Marketing is a new whole era of the Internet people are spending lots of their time & money on the internet.
Today, Digital marketers are spending more time and effort on online growth & implementing a new strategy to get the best result at a minimum cost that fits their budgets.
There are some best free digital marketing tools in 2023 that benefit small marketers.
While we're on the topic, you may want to read out a list of digital marketing trends to look out for in 2021.
These Best Free Digital Marketing Tools help them with improving SEO, PPC, Social Media, Email Marketing, and Content Marketing.
Utilities
Grammarly is the best & most accurate online grammar checker tool available on the internet.
Grammarly eliminates errors in article writing, messages, and posts & easily improves any text & saves your time. They offer free & premium plans for their users.
Keyword and Topic Research Tools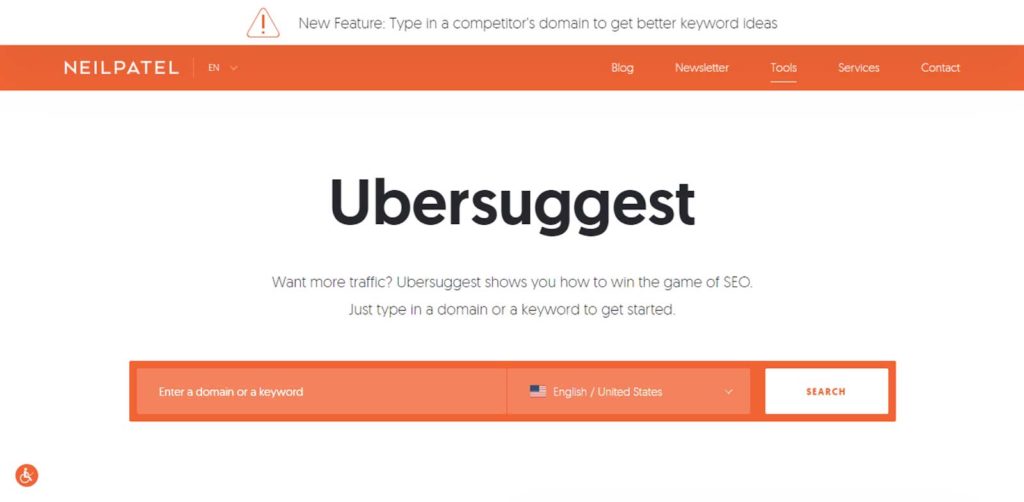 Ubersuggest is a popular free keyword tool. It is a great alternative to Google Keyword Planner.
Ubersuggest is a quick tool that doesn't require any login or signup and is one of the more user-friendly tools as compared to others.
Answer The Public is a keyword tool that visualizes search questions and suggested autocomplete searches in an image called a search cloud.
Categories consist of the 5 Ws, plus 'how', 'can', 'are', 'which', and 'will'.
For example, let's say you're a SaaS company looking to help B2B customers grow through a sales tool.
It makes sense to start your keyword research around the term "B2B sales."
This will give you a sense of which questions B2B salespeople have and the challenges they face when closing more deals.
Buzzsumo is a powerful online tool that allows any user to find out what content is popular by topic on any website.
You simply just enter your content idea in the search bar, and you'll get a rundown of the most popular topics related to yours.
What does Buzzsumo Do?
Buzzsumo helps you find popular online content by the number of shares, likes, and views.
Their social data helps you discover engaging content and outreach opportunities.
Buzzsumo Features:
Social Media Content Insights
Personalized Interface
Data Exports
Content creator's details.
SEO Tools
Google Page Insights are Web performance tools provided by Google to analyze website performance & optimization for both mobile and pc.
They give a speed score to websites & various suggestions for free; however, most experts say to not rely too heavily on the score it gives you too much.
As you can see from the image above, Amazon.com is only given a 45/100, and we know they're doing pretty well these days.
SEO Site Checkup is a Free On-Page Seo tool for your website.
SeoSiteCheckup checks & improves your web pages to perform better on Google & other search engines.
You can use it as a free SEO Analysis Tool & that helps you to beat your competition.
SEMrush is the most popular & widely used SEO Tool.
This powerful platform is mainly used for competitor research, keyword research, organic research, backlinks checker, social media tracker, and site audits.
SEMrush is a in one complete SEO Toolkit.
Features of Semrush :
Track Competitors.
You can research keywords to rank for the website.
Proper Website Auditing is also possible.
Video Research.
Product Listing Ads.
Social Media Tools
The Local SEO Checklist is an invaluable resource for businesses looking to optimize their local presence in search engine results. It offers a comprehensive guide and collection of tools to help businesses improve their local SEO efforts.
One of the key features of The Local SEO Checklist is its informative guides that cover various aspects of local SEO. From understanding the fundamentals of local SEO to implementing effective strategies, these guides provide step-by-step instructions and best practices.
Additionally, The Local SEO Checklist offers a range of free tools to help businesses accelerate their optimization progress. These tools include keyword research tools, citation checkers, review monitoring tools, and more. By utilizing these tools, businesses can gain valuable insights and make data-driven decisions to enhance their local SEO performance.
Whether you're a beginner looking to understand the basics or an experienced marketer seeking advanced techniques, The Local SEO Checklist has resources tailored to all levels of expertise. With its user-friendly interface and practical advice, it's a must-have tool for businesses aiming to rank higher in local search results.
To access The Local SEO Checklist and take advantage of its free tools and guides, visit their website at Local SEO Checklist.
Website Analytical Tools
This free tool is a complete & free analytics tool offered by Google.
Google Analytics provides insights into different traffic sources, real-time tracking, page views, demographics & setting up your website goals.
What we love about Google Analytics is that you can look at the full journey that people are taking when they land on your website.
What are your most popular pages?
How long are people spending on those pages?
When they land on your most popular blog post, where do they go next?
What do they read?
What's the last page most people are seeing before they leave your site?
It gives you so much intel that you can then use to optimize your site to further drive people to the calls-to-action you really want them to complete.
If you want to know what keywords are leading people to find you online and how your website is ranking for search terms like Shoe Store in Denham Springs, Louisiana, you'll want to really get specific.
We suggest you use Google Search Console.
Not many businesses have this tool setup, but it is an amazing tool that will unlock all of the queries (searches) that lead people to find your site in the search result pages (SERPS), and then it will actually show you when somebody does a search like "Shoe Store Louisiana," where you ranking for that term on average.
So are you in the 6th position?
The 1st position?
The 25th position?
It will also show you not only what position you are in, but how many people are clicking on your result once they see you in the list of results.
Bit.ly is a free & effective custom URL shortener.
They provide services like – link management, API, and custom URLs.
Bitly monitors traffic through custom links & shows detailed & accurate analytics about clicks, websites, and locations.
Content Marketing Tools
SendPulse is a Multi-Channel Marketing Platform that offers all sorts of different services on a single platform for free.
The most commonly used services are Push notifications, Email Service, SMS, Viber, and web Push.
Sendpulse Features :
Personalization
Drag and drop editor.
Allow a user to send to multiple email addresses at once.
Customer support is awesome and supportive, and are always ready to help.
Maintains a high level of integrity with regard to not sending spam.
Social Media Management Tools
Buffer is a Social Media Management Platform that manages social media for your business & websites & saves your time with powerful social media tools that help in handling campaigns on Twitter, Facebook, Instagram, Pinterest & LinkedIn.
Hootsuite is one of the most well-known multi-social networking clients and is also an excellent SEO analysis tool.
Users can integrate most of the popular Social Media platforms and manage all of their social media accounts and save considerable time.
Email Marketing Tools
Mailchimp is the best email marketing & marketing automation tool available on the internet.
MailChimp's free version allows you to add up to 2000 subscribers & 12000 monthly emails.
They also provide services like
Free Landing Pages
Custom Newsletters
Free Email Templates with Drag & Drop Editor.
Graphic and Video Creation Tools
Canva
Canva is an amazing graphics designing tool website.
You can make awesome logos, infographics, Facebook posts, resumes, YouTube videos thumbnails, banners, and more.
Basically, you can create any kind of visual that you might need for social media.
You can even create annual reports for your company, and they have thousands of different templates to choose from.
Canva is easy to use with drag & drop features & clean UI.
If you have a couple of different people on your team or you're a sole proprietor, you can upload your company logos, and your color palette, and all of your communications will look like you paid a lot of money for a professional graphic designer to customize them for you.
Just please don't use Canva for your logo!
If you're looking for really high-quality photos that you can use and that you don't have to pay a royalty fee to use, you need to check out Unsplash and Pixabay.
Whether it's for your blog, for social media posts, or any kind of communication, you can choose from the well-organized categories and download your images for free.
With Powtoon, you can create awesome & professional videos for YouTube campaigns, social media posts, you name it.
This free tool can be used for creating ads, animated videos, explainer videos & presentations.
Many marketers are using Powtoon for their big brand clients.
When creating videos for your digital marketing, you definitely want to have captions on these videos so that when people are watching them on social media with the sound off, they know what it is that you're saying.
To do that, you can use a tool called Headliner, and Headliner allows you to upload your video, and it will caption the video for you – for free.
Conferencing Tools
With this whole COVID-19 pandemic, chances are you're already using Zoom for video conferencing.
Loom is similar to Zoom, except that it is a web-based tool that allows you to also easily capture anything on your desktop.
It will show your camera and your desktop all at once, and you can easily do it from any page on the web.
If you want to walk a client through their current web design or you want to help them troubleshoot a computer issue, you can grab a screen capture to show them how.
We use Loom for customized video screen sharing for work that we want to quickly show off to clients as well as any specific communications for them.
In today's world of social distancing from the Coronavirus pandemic, Loom is an easy way to maintain face-to-face interaction with your customers while you're working from home.
Read our recent article to learn how we use loom here at BlakSheep.
All-In-One Tools
CYFE is an all-in-one dashboard for managing your business tools online.
One of the best features of CYFE is the ability to add widgets for everything from advertising tools to blog platforms, email tools, SEO, and social media and manage them all in one place.
CYFE is a platform for building a real-time business dashboard.
That's right, our free consultations are an awesome way to have someone analyze your current marketing strategy and website traffic and ensure that your marketing efforts are getting you the results you want.
We use data, not hunches, to analyze your small business's Strengths, Weaknesses, Opportunities, and Threats (SWOT) and help you craft a strategy that distinguishes you from your competitors to help you complete (and dominate) successfully in your market.
Try us and see why we're Baton Rouge and Denham Springs' best web design and digital marketing company.
Fill out the form, and let's discuss your project.
Conclusion
The above list is in no way comprehensive. It's just a list of some of the best digital marketing tools in 2020 (thus far).
Also, there are literally hundreds of paid tools that you can also use to boost your digital marketing efforts, ranging in price from $100/month upwards to $5000/month.
Chances are, however, if you stick to the free versions of those tools we listed, you'll do just fine in your online marketing.